Neighborhood Network Meeting
Join your neighbors, family and friends at the Neighborhood Network November Monthly Meeting.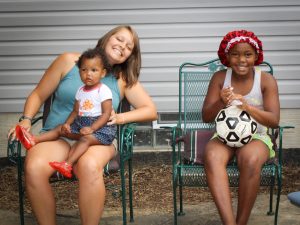 November Agenda:
1) Learn how a team of Middlebury neighbors and University of Akron students created a way to restore power if a natural disaster were to ever take out the power grid on their street. Hands-on demonstration after a brief presentation.
2) Update on Neighborhood Reborn (NR) revitalization outcomes to date, hear resident testimonials and learn how YOU can nominate your neighborhood to be the next NR partner in 2018!
3) Hear from local organizations, community garden leaders and residents about things going on in and around Middlebury and University Park!
Dinner is provided. Hope to see you there – don't forget to bring a neighbor!
Facebook event page: https://goo.gl/doFM4e